back on the horse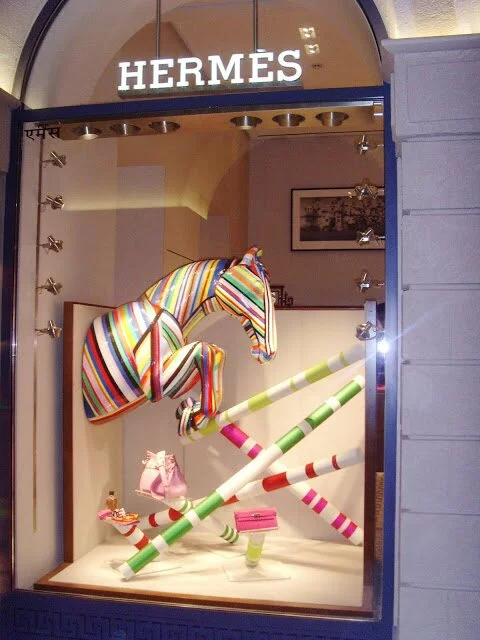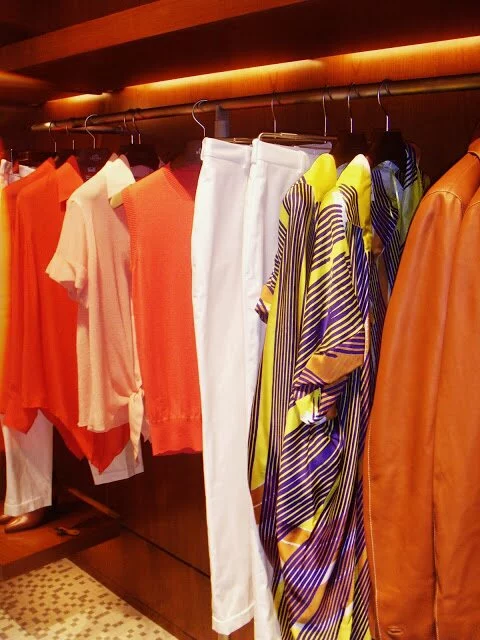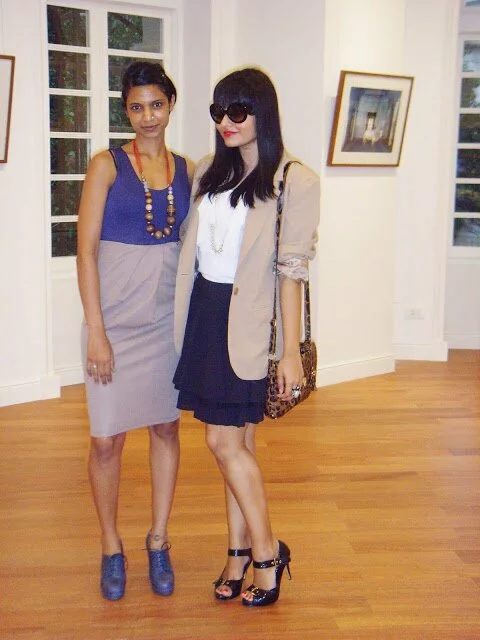 { top : sobo central, skirt : london, shoes : random lokhandwala boutique, blazer : vintage, bag and ring : bought in spain, necklace : hill road, sunnies : prada }
{ with the fabulous ashita from hermès india }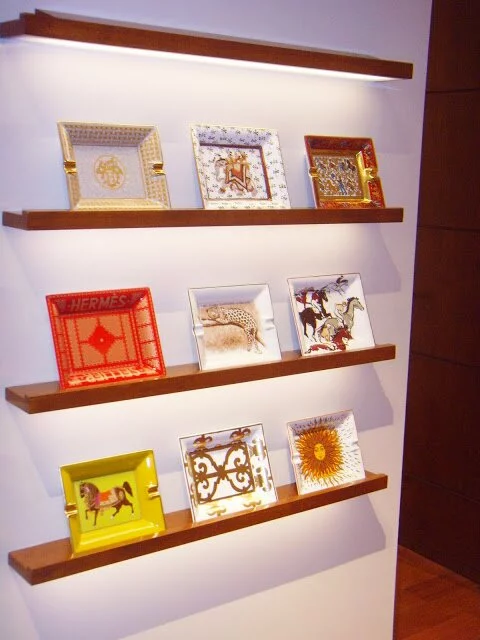 { how cute is this? }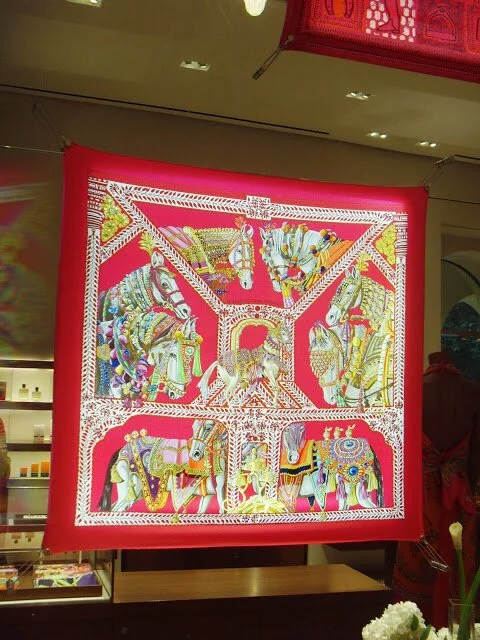 { the 'la danse du cheval marwari' scarf }
a wise friend of mine once said "now that bombay has an hermès store, i finally feel like we live in a civilized society!". okay so maybe 'once' was earlier today, but i mirror her sentiments exactly! in a world suffering from a 'famine of beauty', as andré lion talley puts it, the store is a feast for the fashion lover's soul.
i was invited to the launch of india's first independant hermès store today and i highly recommend paying it a visit! why? well, because it's hermès, of course! that alone translates into everything beautiful, classy and chic beyond belief. set in bombay's charming horniman's circle, overlooking the asiatic library, the architecture in the neighbourhood itself inspires imagination, art, and high fashion.
my friend and i surreptitiously sipped champagne whilst being given the grand tour by the lovely ashita. we ooh-ed and aah-ed over each signature scarf, a leather corset, gold and white cuffs, lace-up ankle boots and a giant, travel-sized version of the famed birkin bag.
to celebrate touching down on bombay soil, hermès has collaborated with the asiatic library to craft the unique, limited edition 'la danse du cheval marwari' scarf. 100% of the proceeds made from the sale of this scarf will be donated towards the renovation and maintenance of the asiatic library, one of bombay's most iconic landmarks.
we ended the day with croissants and apple crumble pie at le pain quotidien! how i wish everyday could be like today! to see more pictures from the event, click here!
bisou bisou,
anushka xx