inspired living

{ image courtsesy : habitually chic }
shelves with girly elements against a bright wall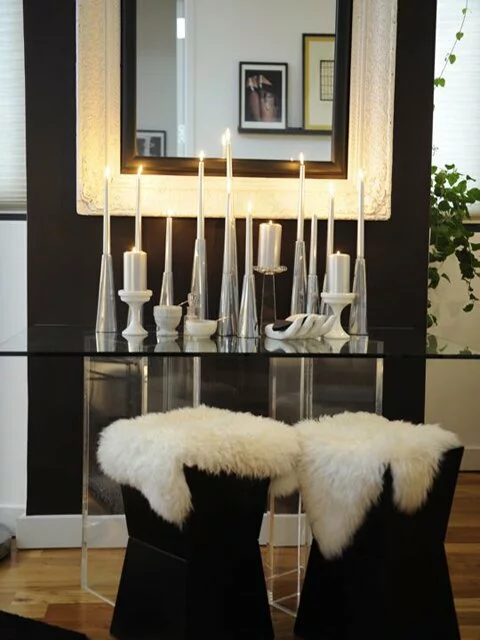 { image courtesy : apartment therapy }
fluffy shams and candles in various sizes


{ image courtesy : habitually chic }
subtle, striped walls and picture assortments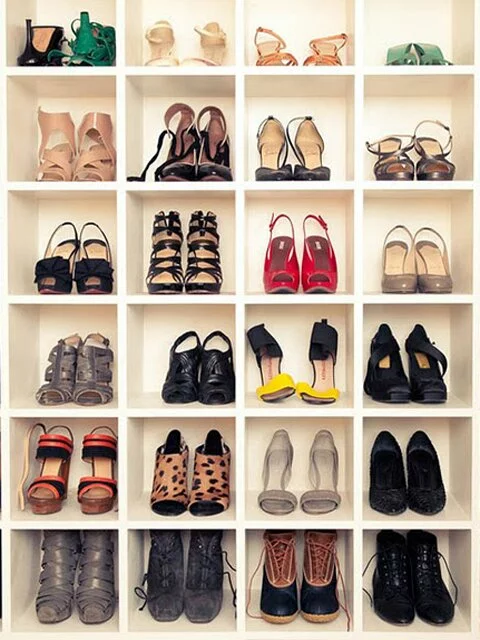 { image courtesy : janekeltnerdevalletheco }
a shoe wall (i simply must have one at any cost!)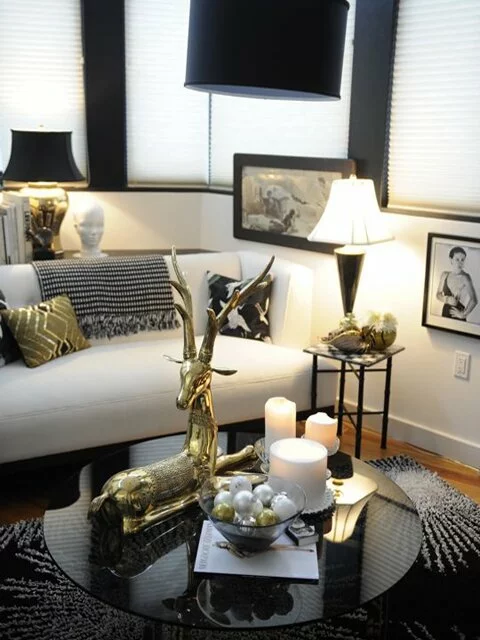 { image courtesy : apartment therapy }
black and white with metallic accents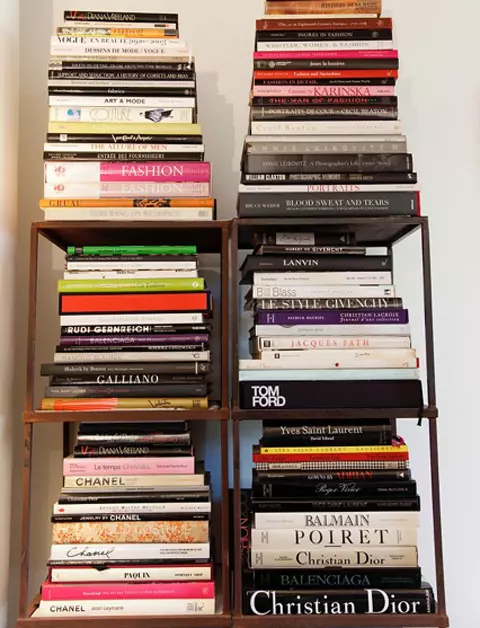 { image courtesy : unknown }
i hope you guys are into interiors as much as i am, because i thought i'd shake things up a bit today with a few images that have been inspiring me to live and breathe chic.
for me, i find that surrounding myself with fashion, bright artwork, soothing candles, fresh flowers (because i'm such a girly girl like that!) and vintage accessories like mirrors and frames always help relax me and elevate my mood.besides my favourites mentioned below, i'm also feeling  faux animal rugs, pearl white furniture, chunky crystal accessories, vintage trunks, versace dinnerware and missoni blankets (sigh!)
tons of fashion books (i collect them!)
what's been inspiring you lately? share it with me in the comments section!
bisou bisou,
anushka xx